Link Earrings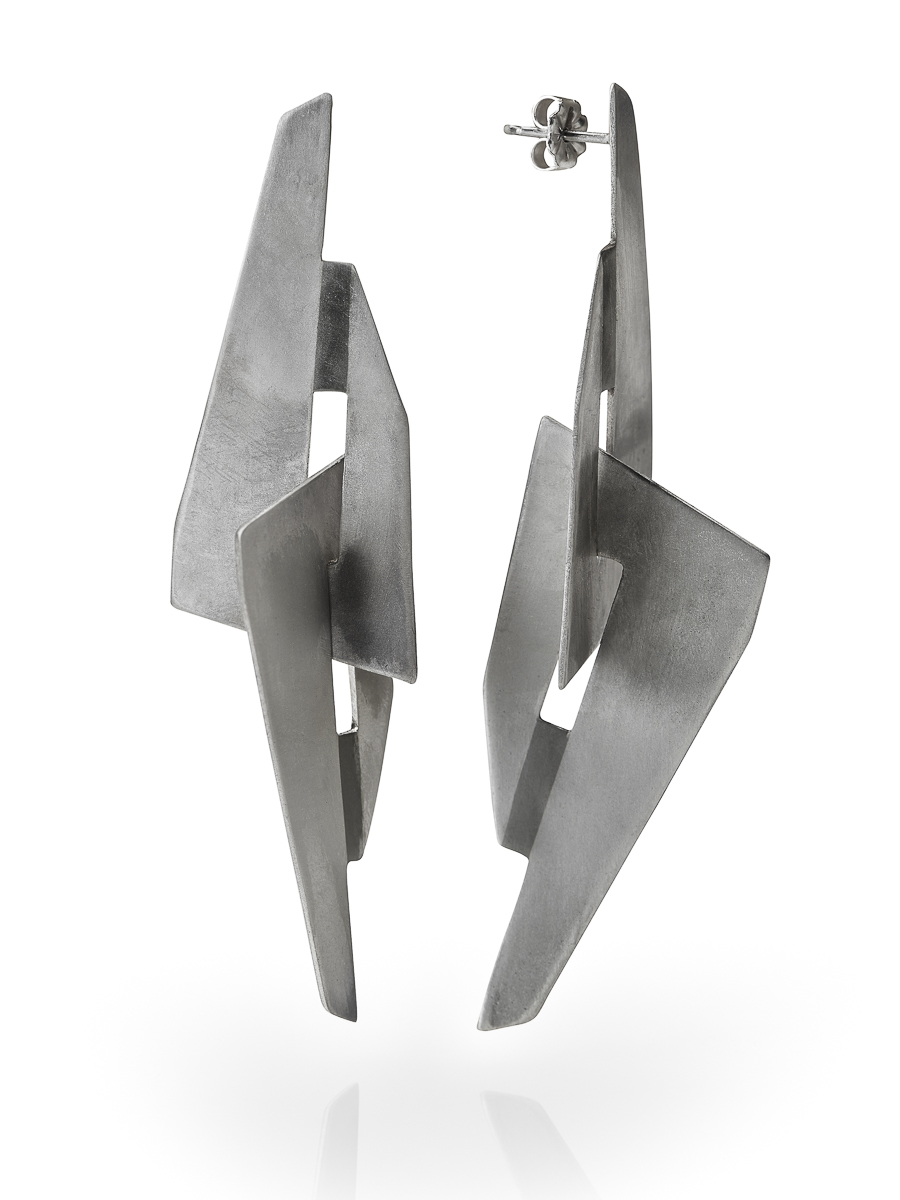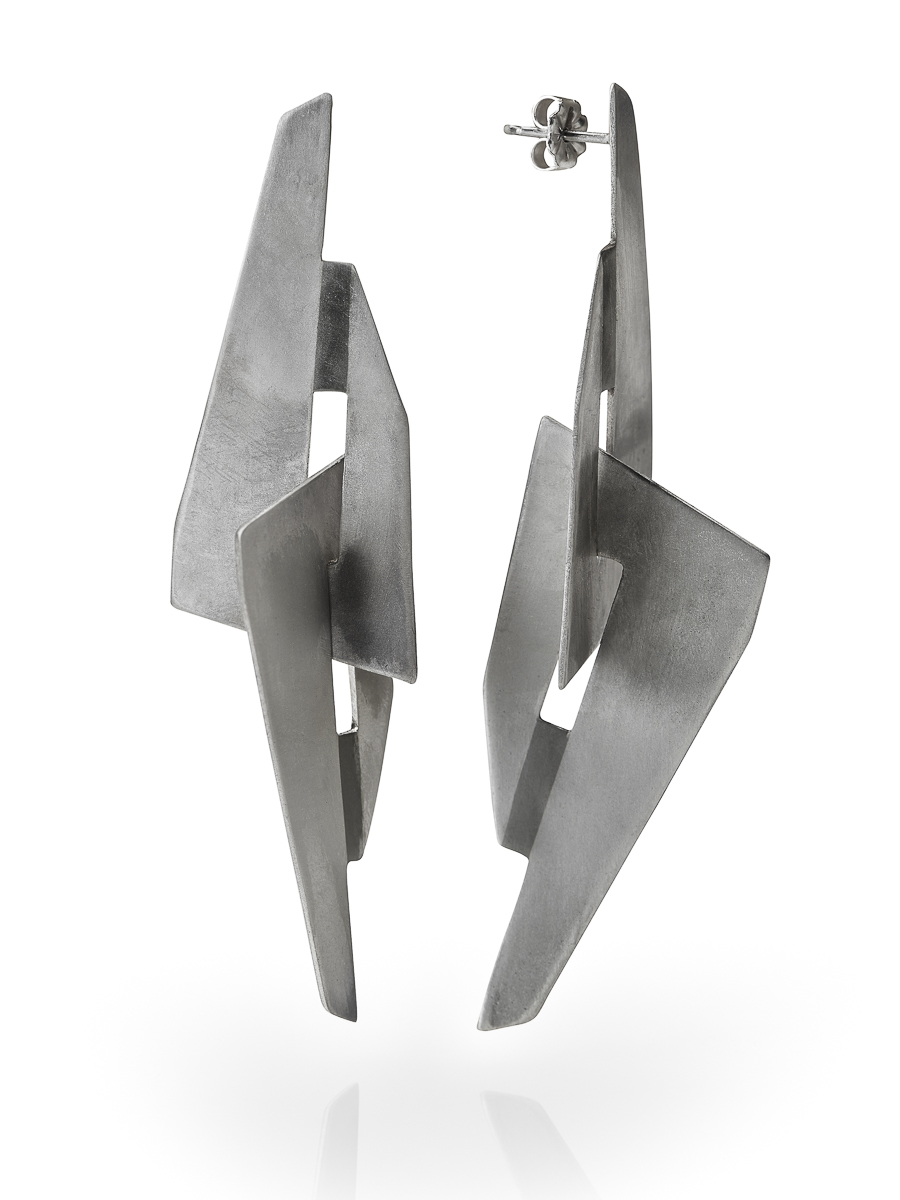 Link Earrings
The Link Earrings are a play of repeating shapes, intersecting mirror images. Built primarily with Sterling Silver and inlaid with an accent piece of Nickel, the Link Earrings are strikingly unique and have wonderful play and motion when worn. For their size, they are relatively light weight as well.
Approximately 3" long, 1.5" wide, 1.5" in depth
Please allow for 1-2 weeks for the creation of these earrings.