Angle Earring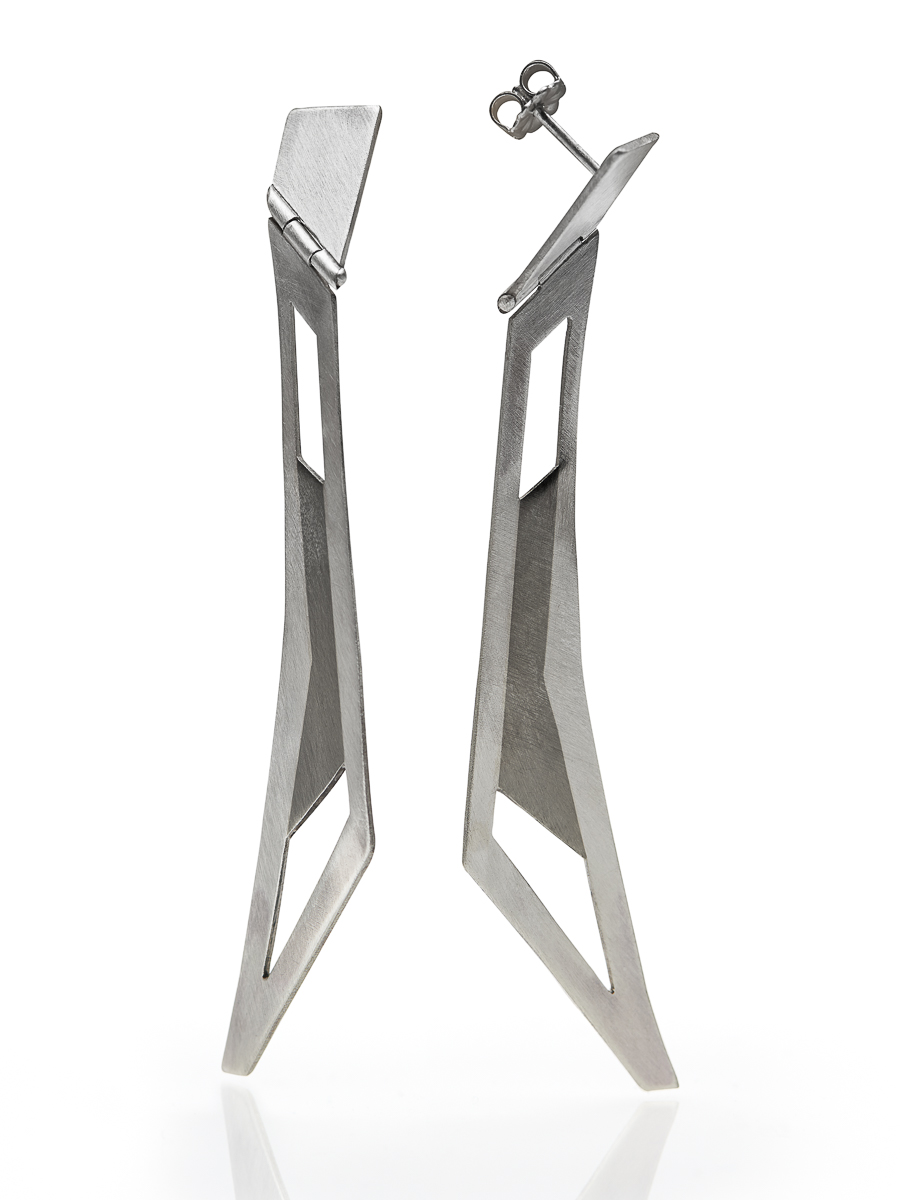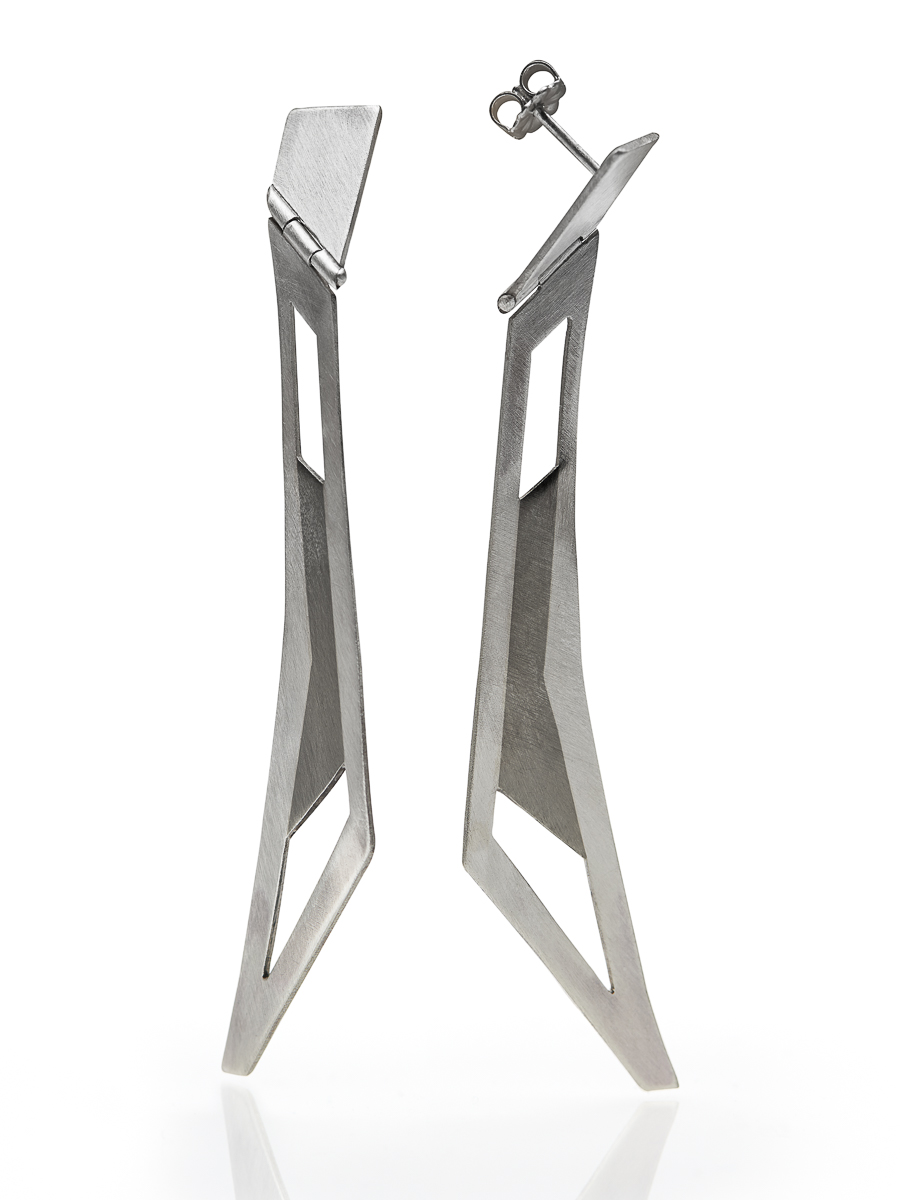 Angle Earring
The Angle Earrings are a new direction in minimal complexity. Working with the basics of form and color, the two tones of Silver and the darker Nickel play to create shapes within the shapes. The hinges give the pieces a unique and sophisticated swing when worn.
Approximately 2.75" Long, 1" Wide, 1/8" Deep
Please allow for 1-2 weeks for the creation of this item.